The Team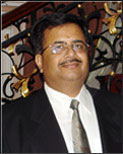 Mr. ANAND AGARWALLA
Education
1978-1982 Punjab University
Chandigarh B.Sc. (Phys., Chem., Maths.)
Work Experience
Director in a refractory plant.
Designing, erection and commissioning of coke ovens.
Designing, erection and commissioning of furnaces.
Designing, erection of heat and energy conservation system.
Fair knowledge of computer and AutoCAD.
Site survey and technical evaluation of a project.
Detail project report preparation.
C&F Agency for Nicholas Piramal (I) Ltd. for Jharkhand & West Bengal.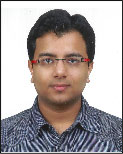 Mr. UMANG AGARWALLA
Education
B.E. (Computers)
Maharashtra Institute of Technology (UoP)
Work Experience
Designing, erection and commissioning of coke ovens.
Fair knowledge of computers, programming and AutoCAD.
Detail project report preparation.
Networking and Hardware troubleshooting, System Administration.
C&F Agency for Abbott Healthcare (P) Ltd. for Jharkhand.
Business Associates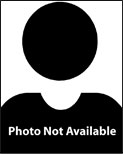 Mr. AJIT KUMAR
Present Status
Director, Infratech Development Pvt. Ltd.
Education
Graduate in Civil Engineering from B.I.T., Sindri.
M. Tech in Environmental Engineering from Indian School of Mines, Dhanbad.
Career
1994 : Started career in teaching in Govt. Polytechnic, Dhanbad
1997 : Joined Central Fuel Research Institute, Dhanbad as a Sr. Project (Asstt.)
2001 : Started his own Consultancy in the name of Infra Development
2008 : Registered his Consultancy firm in Registrar of Companies,under Companies Act, 1956 in the name of INFRATECH DEVELOPMENT PVT. LTD.
Work Experience
A Chartered Engineer having vast experience in the field of Civil, Environmental, Coal & Steel Industry.
Executed many projects of Coke Oven, Coal Washery, Blast Furnace, Petrol pumps and multistory buildings under his consultancy.
Registration
Mineral Area Development Authority ( Regd. Civil Engr. )
TATA Tiscon ( Customer Service Engineer )
Reliance Petoleum ( Territary Architect )
Bharat Petroleum ( Consultant )
Bank of India ( Valuar )
LIC Housing Finance Ltd. ( Valuar)
Awards
Vikash Ratna Shiromani Award ( 2006 )
International Gold Star Award ( 2007 )
Prominent Citizen of India ( 2008 )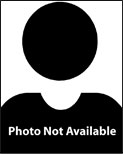 Mr. MUKESH KUMAR
Education
A Graduate in Mechanical Engineer from and M.Tech in Computer Integrated Design & Manufacturing.
Work Experience
Have design and manufacturing expertise for coal handling plant. Executed numbers of CHP for Coke Oven Projects, Coal Beneficiation Plants and Mini Blast Furnace, have expertise of design and development of Coal handling equipments. Executed small scale coal preparation plants with own designed coal washing equipments like JIG, Floatation unit, etc. Have executed Non Recovery/Heat Recovery Coke Ovens along with its accessories like Pusher Car, Quenching Car, Charging Car, and Quenching Tower, etc. Presently working on development of stamping/charging/pushing machine for High Capacity Coke Ovens.